According to the Company's Corporate Bylaws, ISA CTEEP undertakes to pay a minimum dividend which is the highest amount between R$ 359 million and 25% of the fiscal year's net income.
In June of 2018, the Company's management informed the proceeds practice that they will propose in Assembly in the next years, with a minimum payout of 75% of regulatory net income (best proxy for cash generation than IFRS), limited to the maximum covenant of 3.0x Net debt/EBITDA.
Additionally, there is the possibility of payment of extraordinary dividends.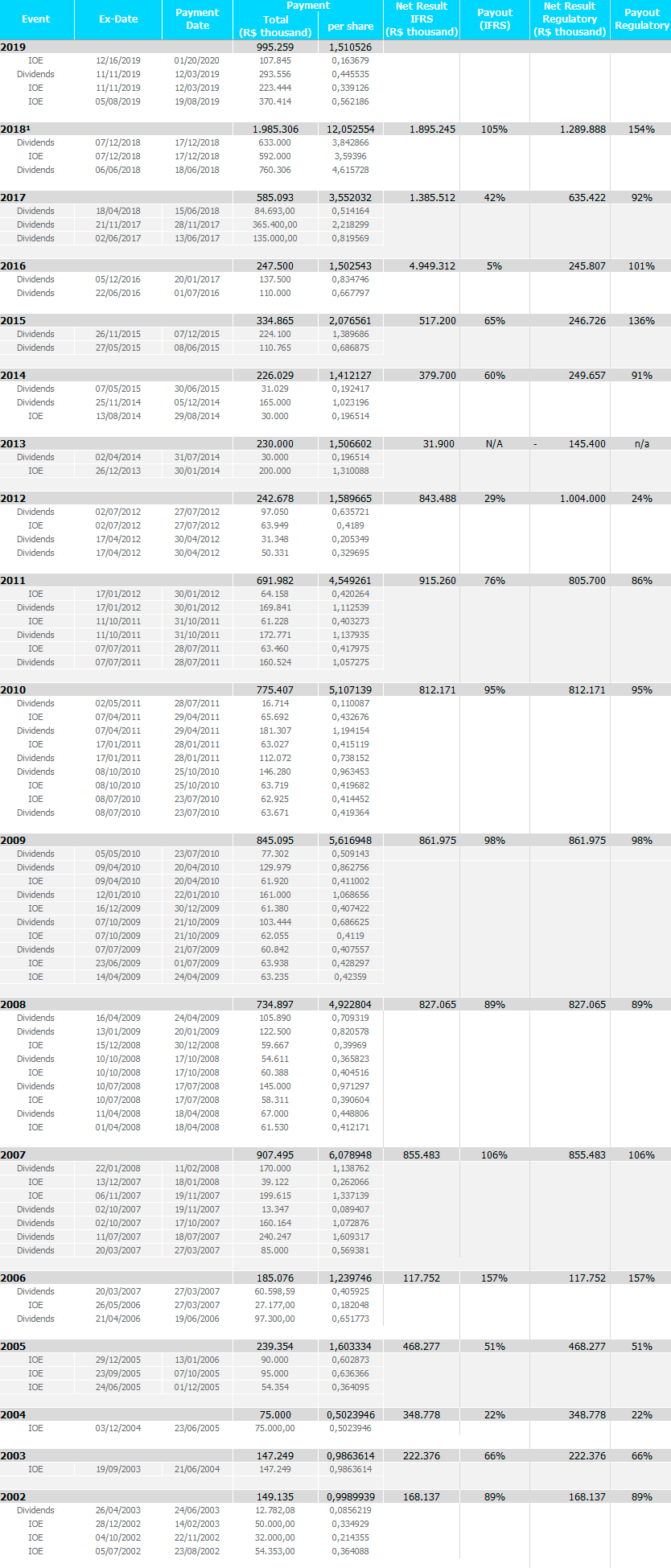 1 distribution of dividends, based on the reserve constituted in the financial statements regarding the year of 2017.
Click here to download the spreadsheet
Updated on December 10, 2019.