Under the Company's Corporate Bylaws, ISA CTEEP is committed to paying a minimum dividend between R$ 359 million or 25% of the fiscal year's net income (IFRS), whichever is the highest. Additionally, extraordinary dividends may be distributed.
In June of 2018, management announced a dividend payment policy to the market, proposing to distribute at least 75% of regulatory net income (used as a cash generation proxy) subject to shareholders' approval in Shareholder's Meeting, limited to a ceiling on leverage of 3.0x Net Debt/EBITDA, with the possibility of interim dividend payments, according to the Company's Bylaws.
The Company paid out BRL 995.3 million in proceeds associated with fiscal year 2019, equal to a
payout
of 81% of net regulatory income with a 7% yield.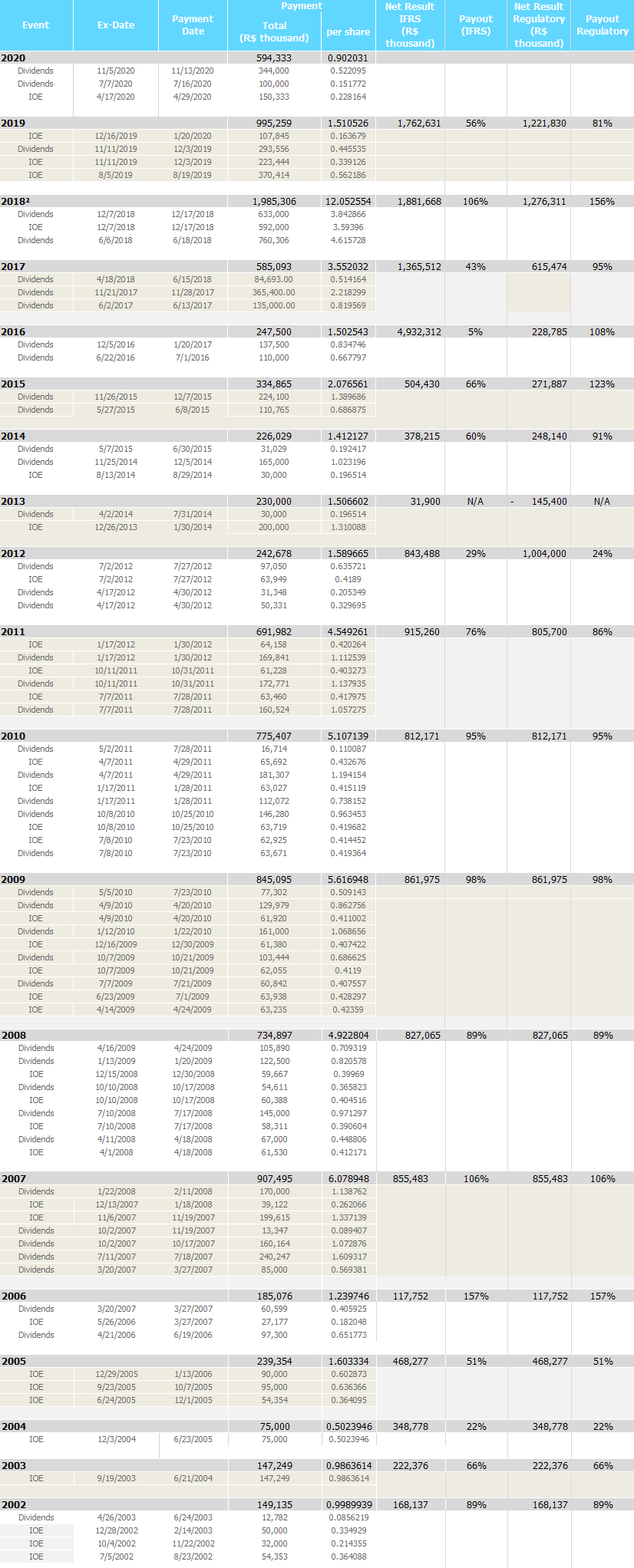 ¹ Excludes a non-controlling shareholder participation.
² Distribution of dividends, based on the reserve constituted in the financial statements regarding the year of 2017.
Click here to download the spreadsheet
Updated on October 30, 2020.