It is responsible for approximately 24% of the electricity produced in Brazil and 60% consumed in the Southeast.
The personnel of ISA CTEEP and its eight subsidiaries and associated companies add up to more than 1,600 professionals.
Installed capacity of 56,237 MVA (Mega Volt Ampere) of transformation, with 18,633 km of transmission lines, 25,785 km of circuits, 2,358 km of company-owned fiber optic cables, and 122 substations with voltages up to 550 kV.
Click on the states in the map to view the subisidiaries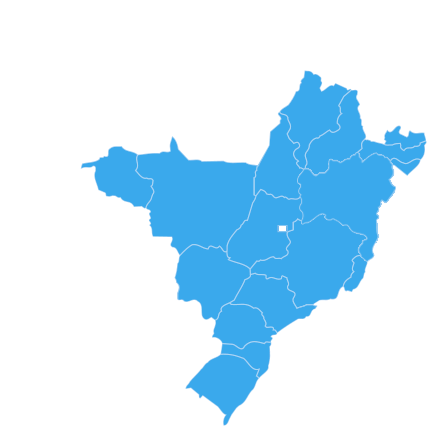 Rondônia

Mato Grosso

Rio Grande do Sul

Santa Catarina

Paraná

São Paulo


Mato Grosso do Sul

Maranhão

Piauí

Espírito Santo


Bahia


Minas Gerais



Tocantins

Goiás

Alagoas

Pernambuco

Paraíba

Updated on April 24, 2017.